Skelton Eye Care P.C. is pleased to offer a wide range of optometric services, eye care products including eyeglasses, specialty eyewear, frames, and contact lenses. Our staff is happy to help however we can.
From your first contact with us to your appointment and your follow-up, we aim to make your eye care experience great. This is what drives us to provide you with the best care year after year!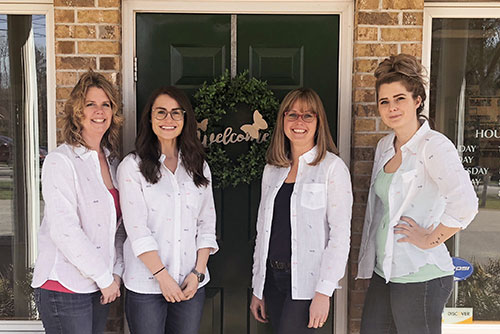 Call us today or visit our appointment request page to find a time that is convenient for you to see us.
About Our Team
Our team of eye care professionals is experienced and friendly. We're here to help all patients understand their benefits, schedule appointments, and fulfill their eye doctor's orders. Our practice can give you guidance in picking out your perfect pair of eyewear, and our friendly office staff is knowledgeable about billing and benefits coverage.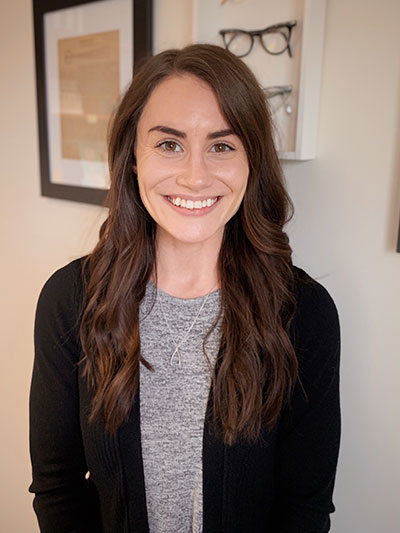 Rachele M. Siegel, O.D.
Dr. Rachele Siegel is the newest addition to Skelton Eye Care. She purchased the practice from Dr. Skelton in 2017.
Originally from Oil City, Dr. Siegel graduated from The Ohio State College of Optometry in Columbus. She chose a career in optometry because she is passionate about improving the lives of patients of all ages. She has treated eye disease in rural communities both near and far – as far as Lima, Peru! She practices full scope optometry with a special interest in pediatrics, contact lenses and the treatment of dry eye.
Dr. Siegel is available for appointments on Mondays, Wednesdays and Fridays.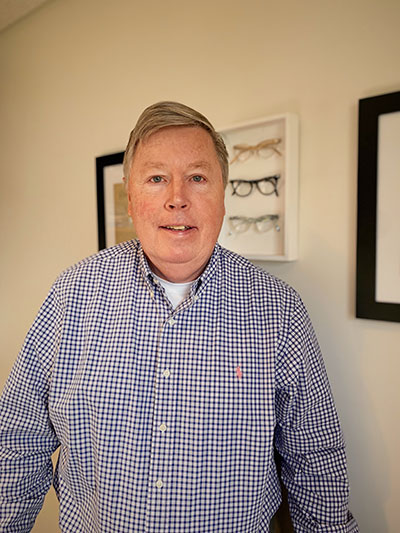 Raymond A. Skelton O.D.
Dr. Raymond Skelton graduated from Pennsylvania College of Optometry and has been practicing optometry for over 30 years.
He started Skelton Eye Care in 1993, building on the site of the former Lewis & Cole Garage. Dr. Skelton can aid with the diagnosis and treatment of many diseases including dry eye, glaucoma, macular degeneration, cataracts, and diabetic eye disease. He is especially experienced in fitting rigid and specialty contact lenses.
Dr. Skelton is available for appointments on Tuesdays.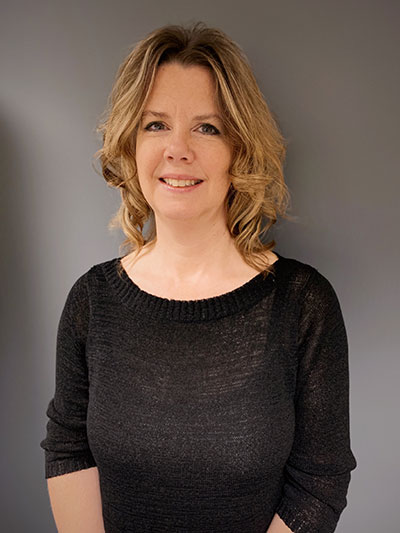 Judy
Judy has been in the optical industry for over 20 years! She is truly a jack of all trades, however you will most often see her aiding patients in selecting the perfect frame and lenses. Did you know that Judy is able to cut (in the optical world this is known as "edging") our patients' lenses into their frames at our in-house finishing laboratory? She says that her favorite part about working in an optometric practice is helping and making a difference in the lives of members of her community.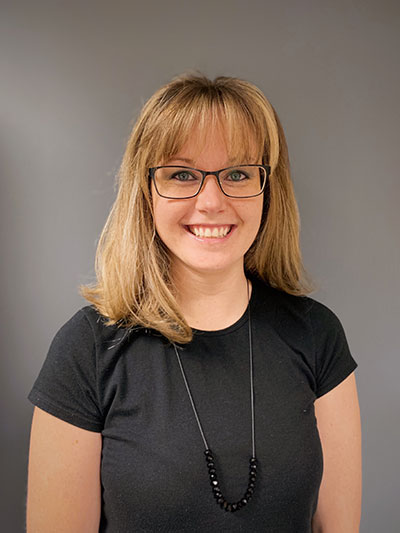 Tonya
Tonya has worked at Skelton Eye Care for over 10 years. You may see Tonya in our office greeting patients with a warm smile, helping patients understand their medical or vision insurance benefits, and aiding patients with contact lens care. Although she has many roles in the practice, her main focus is insurance billing and accounting. She states that her favorite aspect of working at Skelton Eye Care is working in a small town with many families she knows well.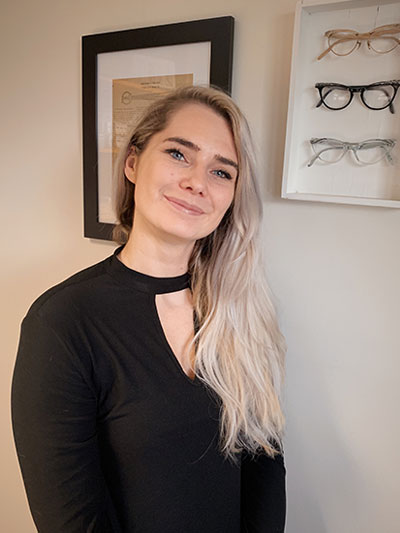 Kim
Kim has worked as an optometric technician for over 2 years. She has been instrumental in our office's transition from paper records to electronic medical records. Kim primarily prepares patients for the optometrists by performing the pre-testing portion of the eye examination. This includes executing a visual field test, assessing near vision and gathering detailed patient history. Kim says she most enjoys lighthearted humor with her favorite patients.